We want our home, to feel like your home. At Donald V Brown, we have prepared our funeral home to be as welcoming as possible. We have televisions in each room to display photos of your loved ones and an fully integrated sound system so everyone can hear.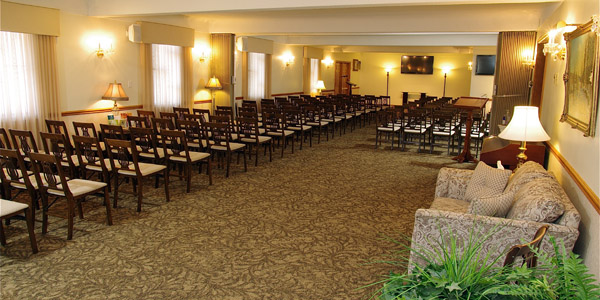 We have a large main chapel for our services. Our visitation rooms offer a comfortable and private setting to welcome friends and family for remembrance. Our large parking lot is nestled in the quiet Lake Avenue neighbourhood of Stoney Creek. We are wheelchair accessible, and have a lounge downstairs for the kids to get away. Our staff is welcoming and supportive. We are here to help you through this difficult time. At Donald V. Brown, our family is here to look after yours.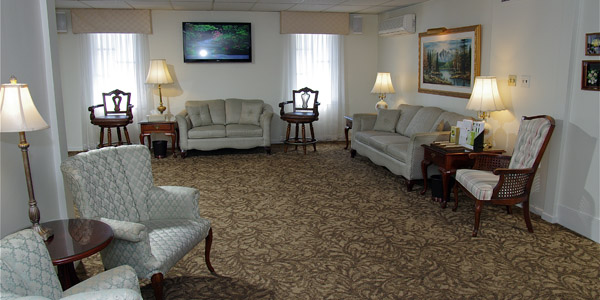 Lounge

Sometimes you need a place to be quiet for a few minutes. To get away. Our lounge downstairs offers a bit of quiet for our families to get away for a few minutes. We also have an area for kids. We know that the passing of a loved one affects the entire family, and we want to care for you in the best way possible. Our lounge offers a place to relax, when relaxing is hard to do.