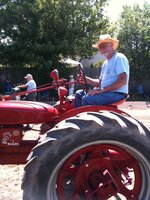 Gerrit "Jerry" Groenewegen
Psalm 31:1
In thee, O Lord, do I put my trust;
let me never be ashamed: deliver me in thy righteousness.
Passed away suddenly, at Royal Victoria Health Centre in Barrie, on Friday, October 22, 2021 at the age of 81. Beloved husband of the late Jane. Lovingly remembered by his children Teresa (Mark) Millard, Michelle (Mike) Loewe and Heather Hollis. Cherished and devoted grandfather of Jared, Daniel, Dale, Emily, Riley, Sara, Reagan and great-grandfather of Aniek and Landen. Dear brother of Thea (Jack), Anne (Charley), Coby (Hank), Pete (Jan) and Herb (Susan). Friends will be received at Fruitland Christian Reformed Church, 805 Highway 8, Stoney Creek on Tuesday, October 26, 2021 from 1-3 p.m. and 5-8 p.m. A private family interment will take place at Chapel Hill Memorial Gardens Cemetery. Funeral service will be held at the church on Wednesday, October 27, 2021 at 11 a.m. Seating is limited, but if you wish to attend, masks are mandatory and registration must be completed on the Donald V. Brown Funeral Home website or by calling 905-662-2948. The service will be livestreamed on the Funeral Home Facebook page. To watch the Livestream service, please CLICK HERE. In lieu of flowers, hold those that you love close to you and spend time with a loved one. Notes of sympathy and condolence may be left at www.donaldvbrown.ca
To register for the Funeral Service, please CLICK HERE.